---
General features
Here are the general features of etender.info.
Easy issuer dashboard
Issuer dashboard is easy to use but very powerful.
Assets
Issuer can share and manage assets to bidder.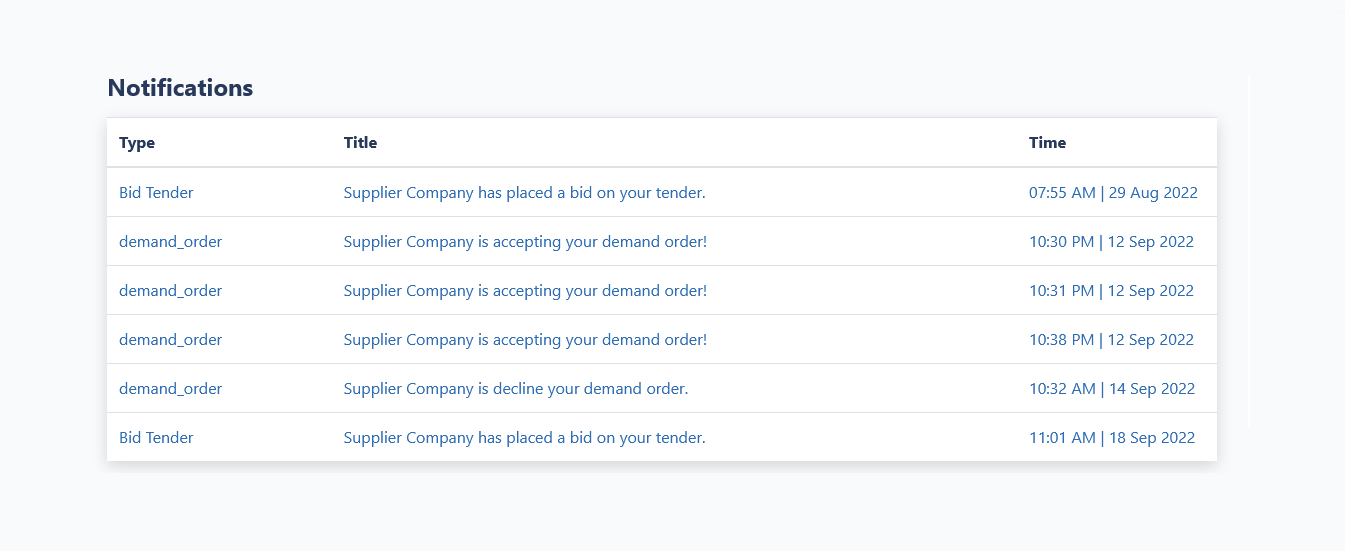 Notifications
You will get notification of every activity and status in Email and Dashboard.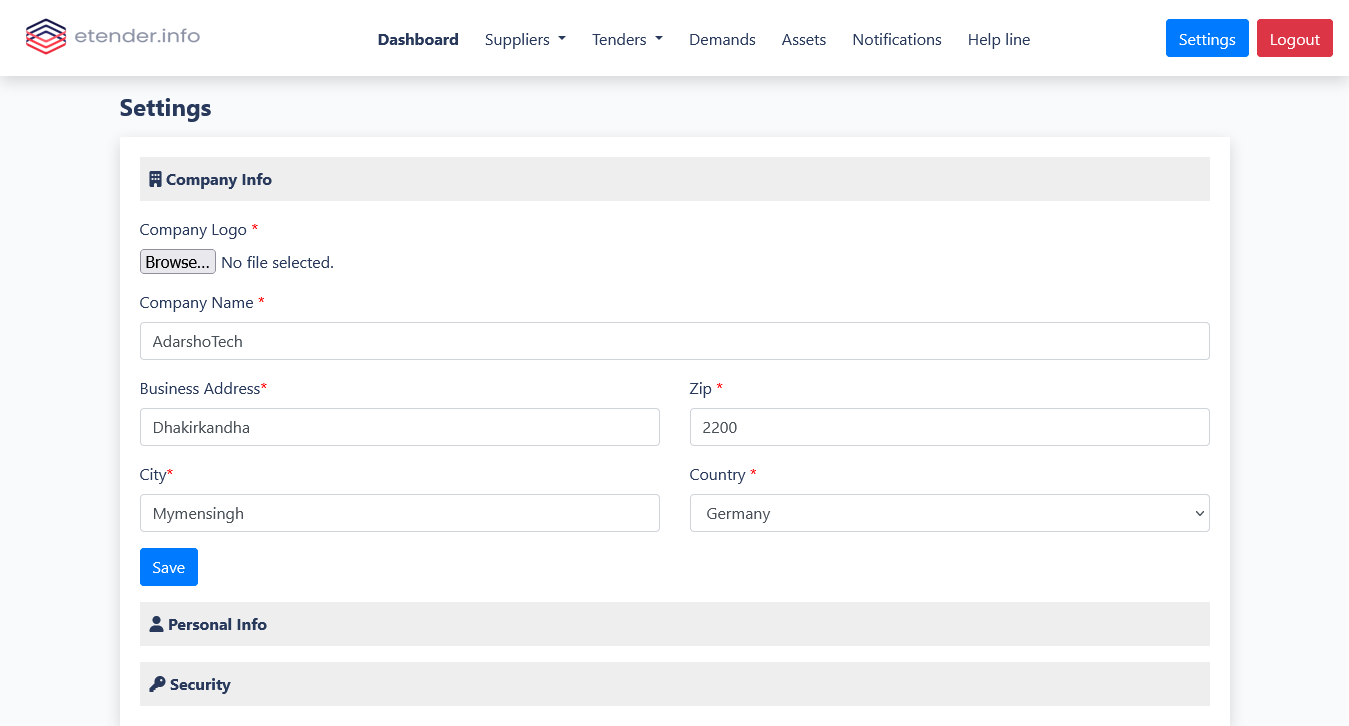 Settings
Everything can be managed from settings.
Manage Suppliers
Issuer can manage suppliers and add new suppliers.
---
Tendering features
All the features required to publish or manage tenders are available in this platform. Some of the common features are shown here.
Add new tender
You can create new tenders.
Choose existing templates
You can use our platform's tender templates. Or you can copy your previously created tender.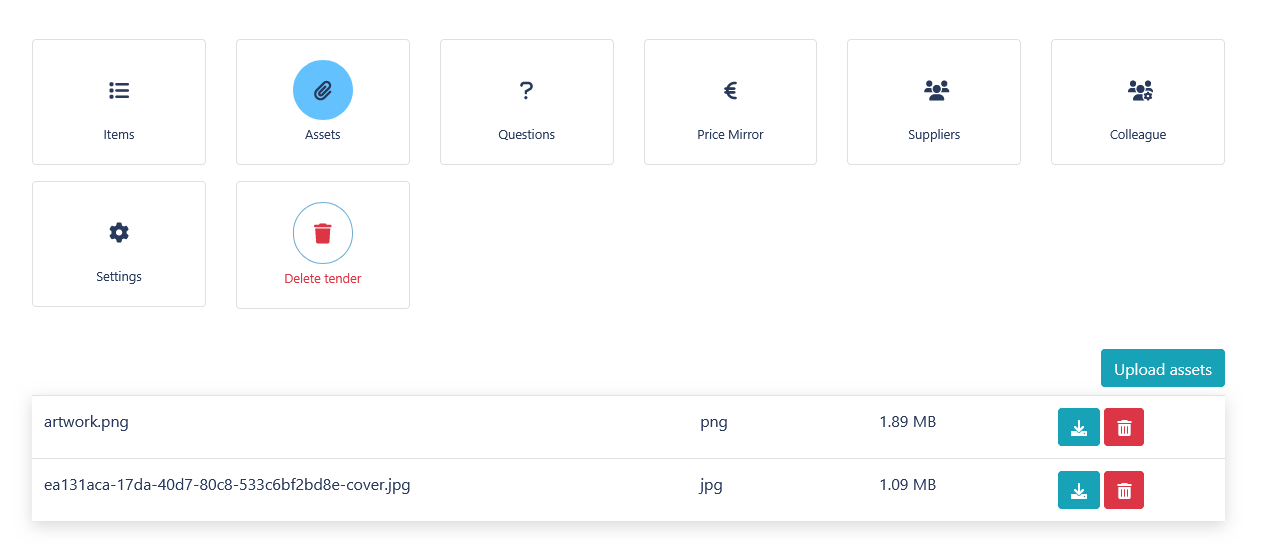 Add tender assets
You can upload required assets or documents in the tender.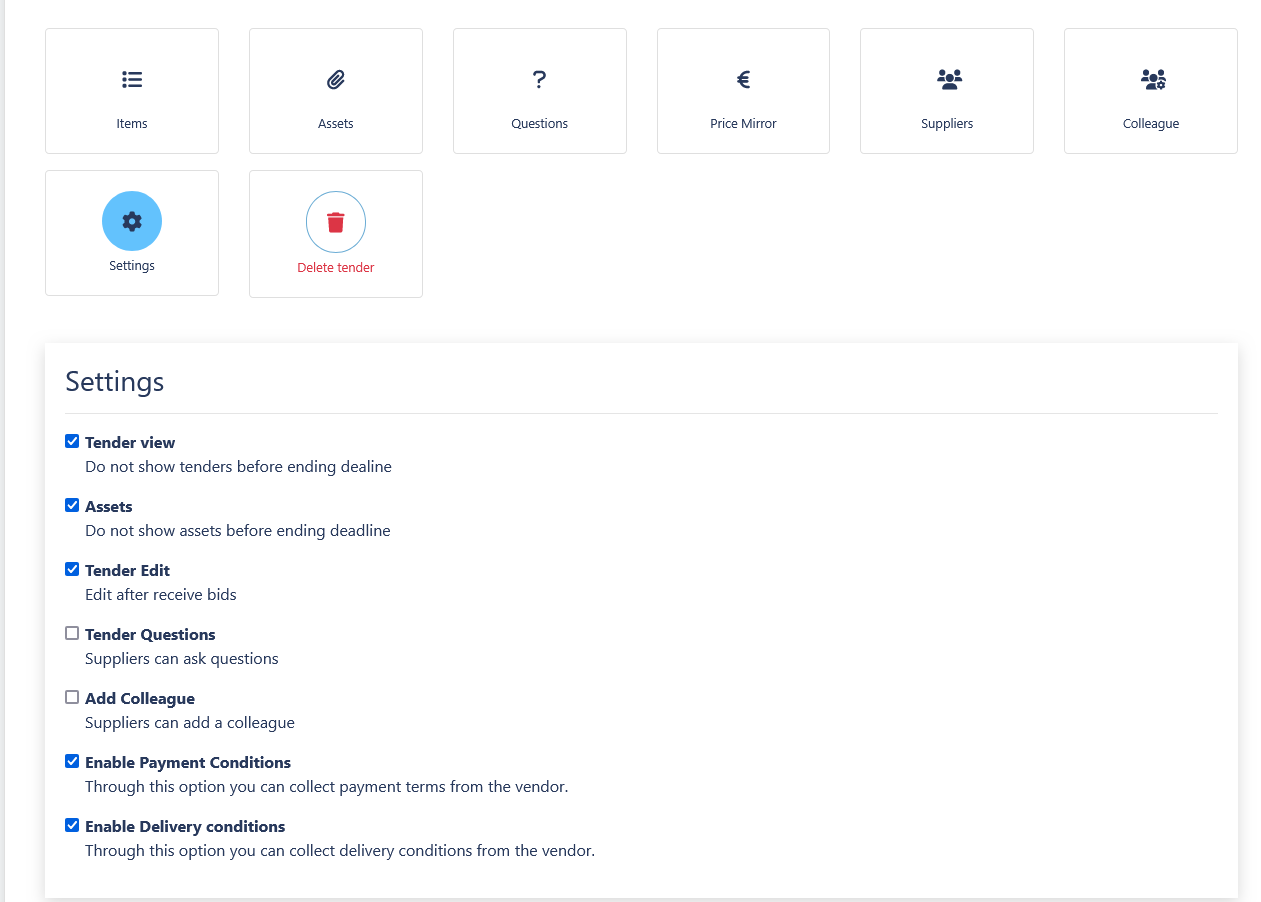 Manage tender settings
There are tender settings features to enable or disable the required options in the tender.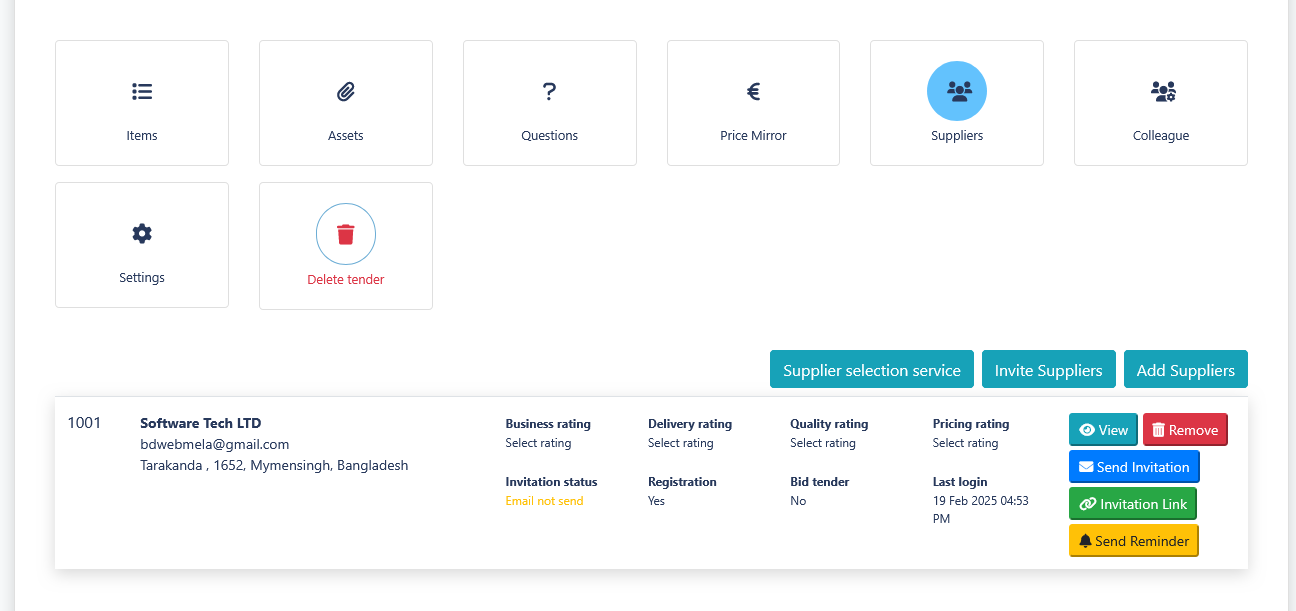 Manage Suppliers
The Issuer can invite its preferred supplier to bid in the said tender.

Add Colleague
Issuer can add his colleagues to the tender to manage the tender.
---
Demands features
We have very special tools for demand collect. Some examples are shown below.
Demand collect form
You can collect demand through link share.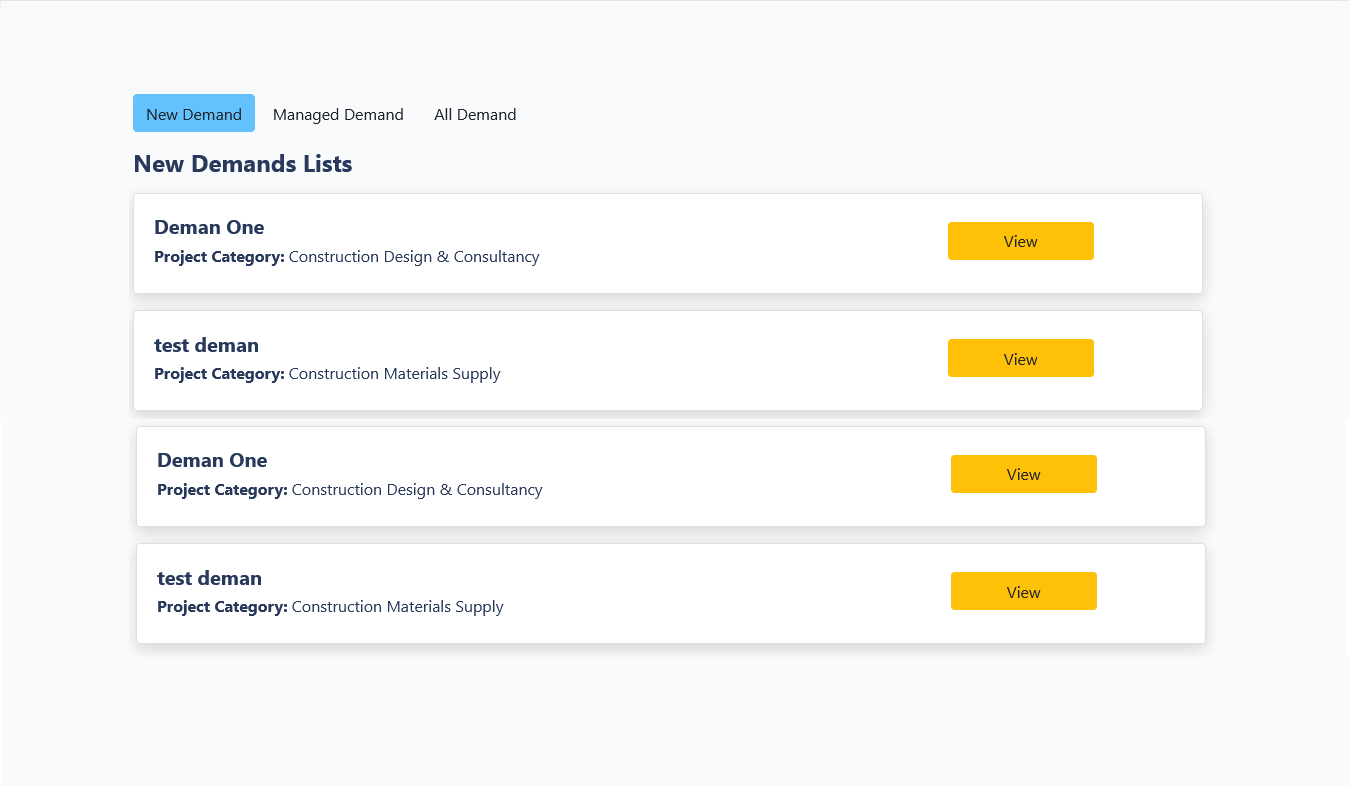 Demand lists
You can see the lists of collected demands.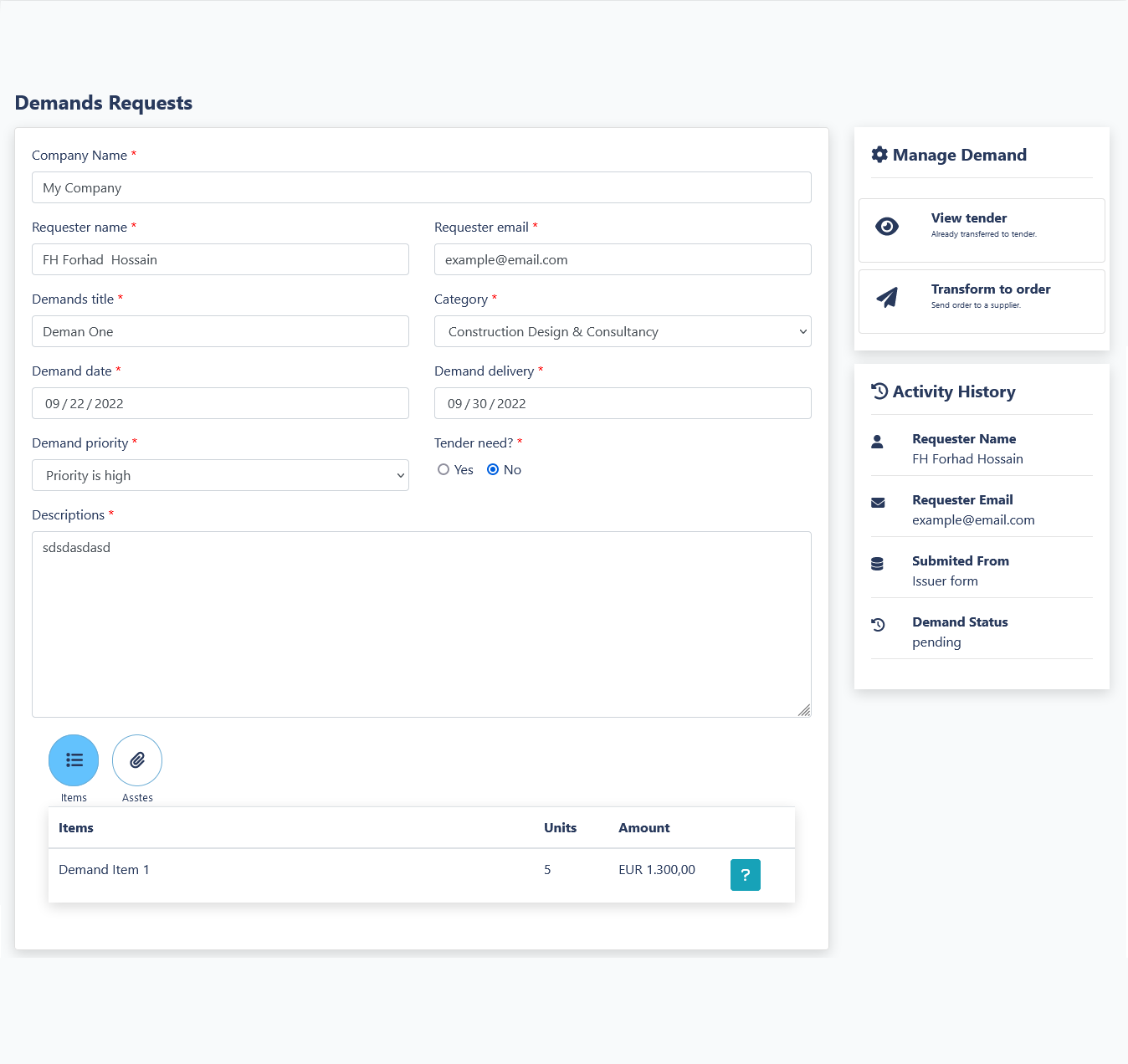 View demand
You can see all the details of the demand.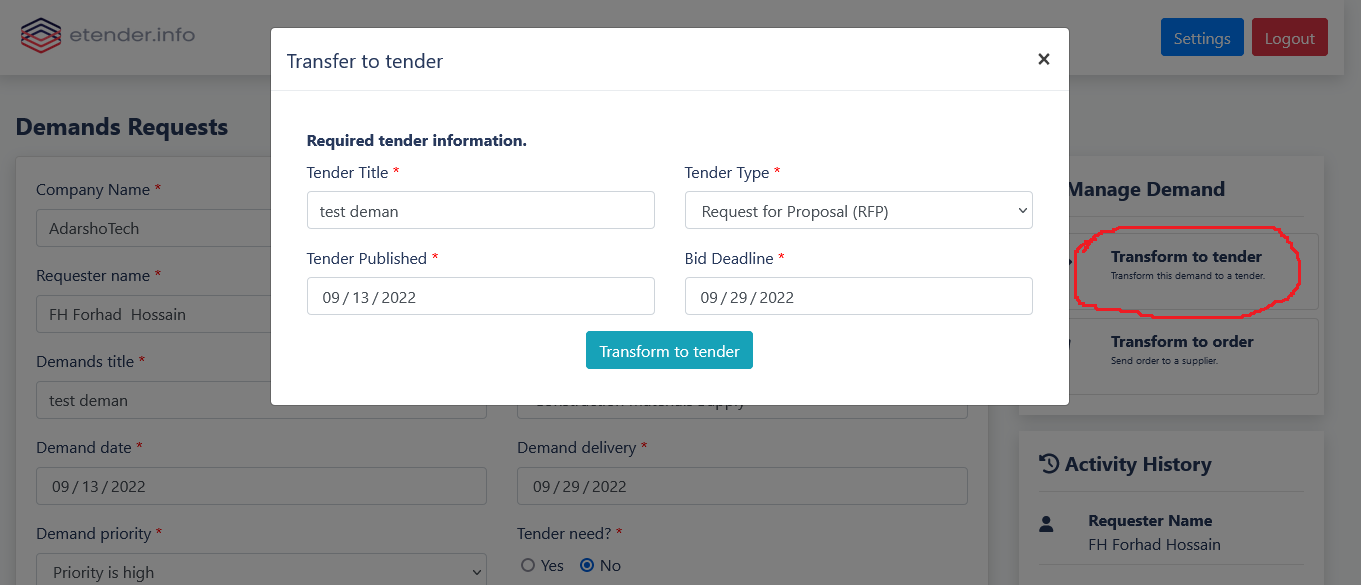 Demand transform to tender
You can transform the demand into a tender.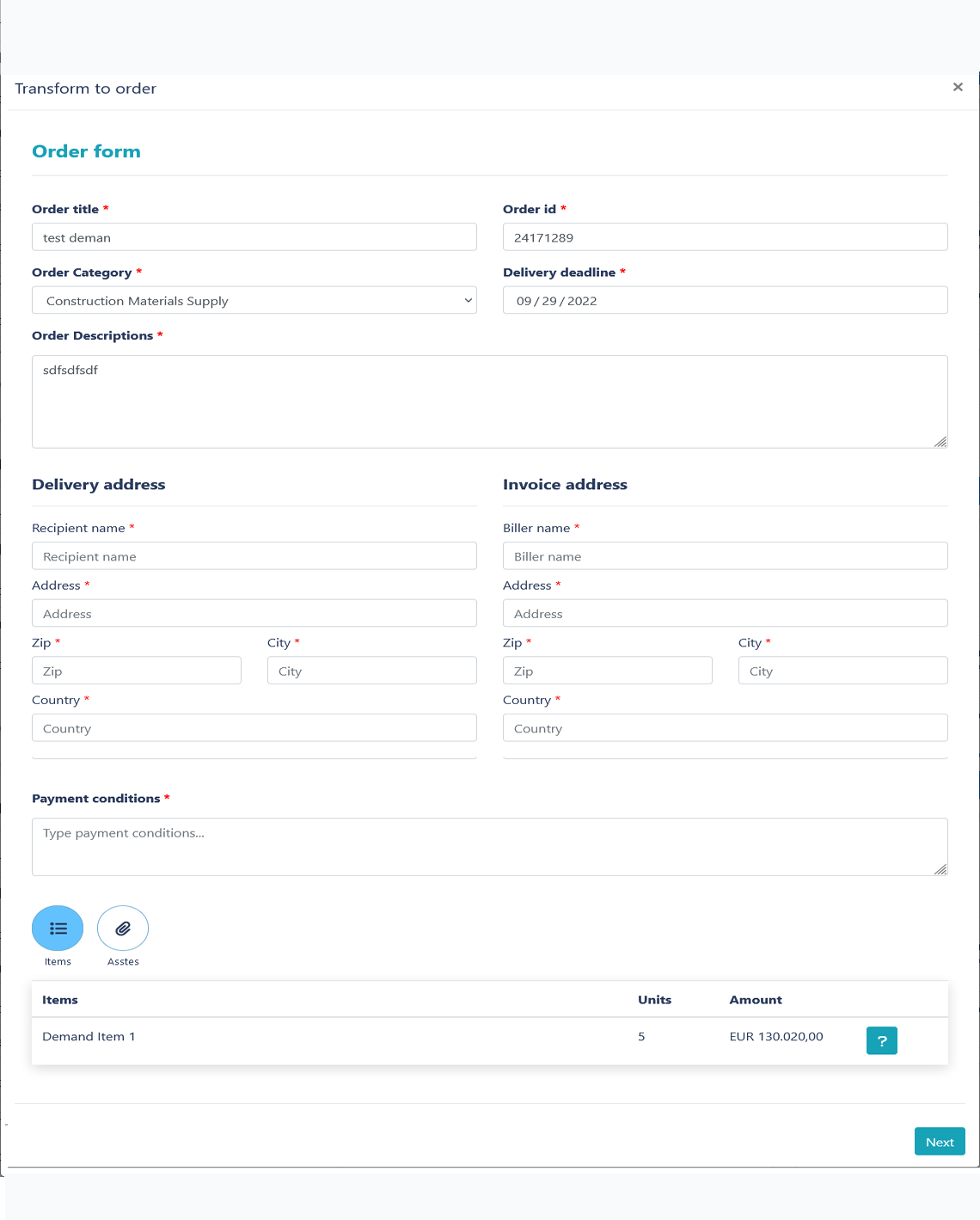 Demand transform to order
You can transform the demand into a direct order.
Bidder general features
All features of Bidder are given below.
Bidder dashboard
Powerful dashboard for bidders.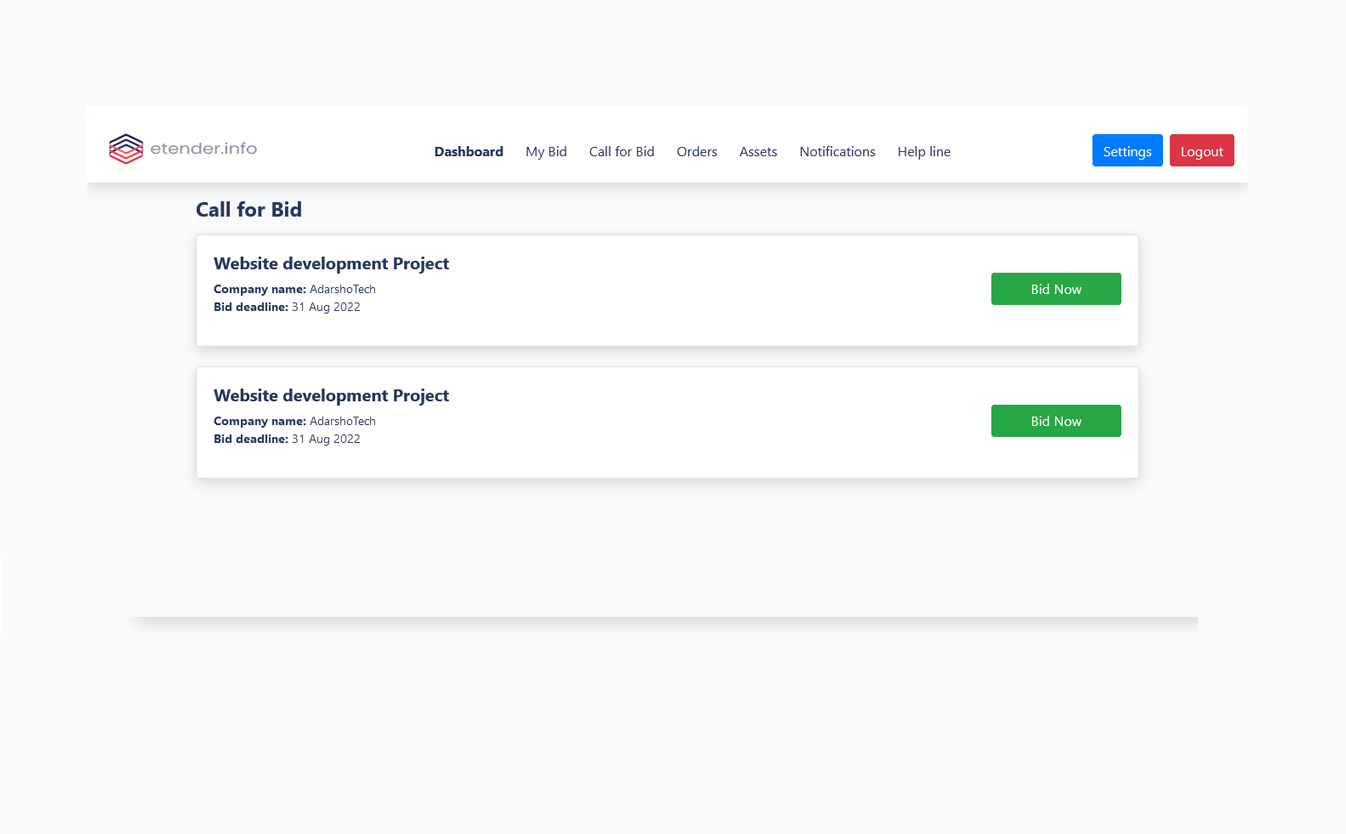 Call for bid to a tender
Here the bidder can see his available tenders for bidding.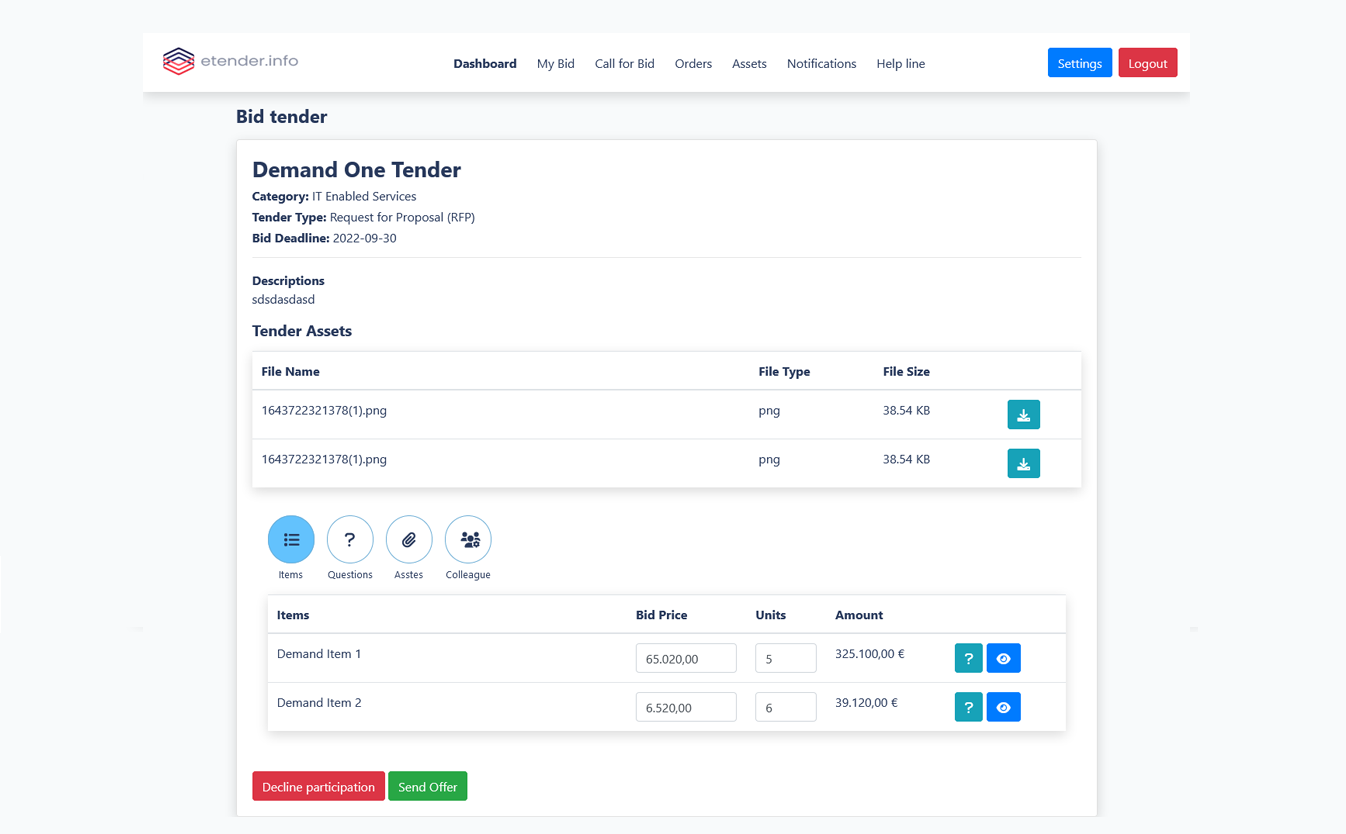 Bid a tender demo
All options for bidding on a tender are available on this platform.
Add colleague for bid
Bidder can add his colleague to bid in the tender.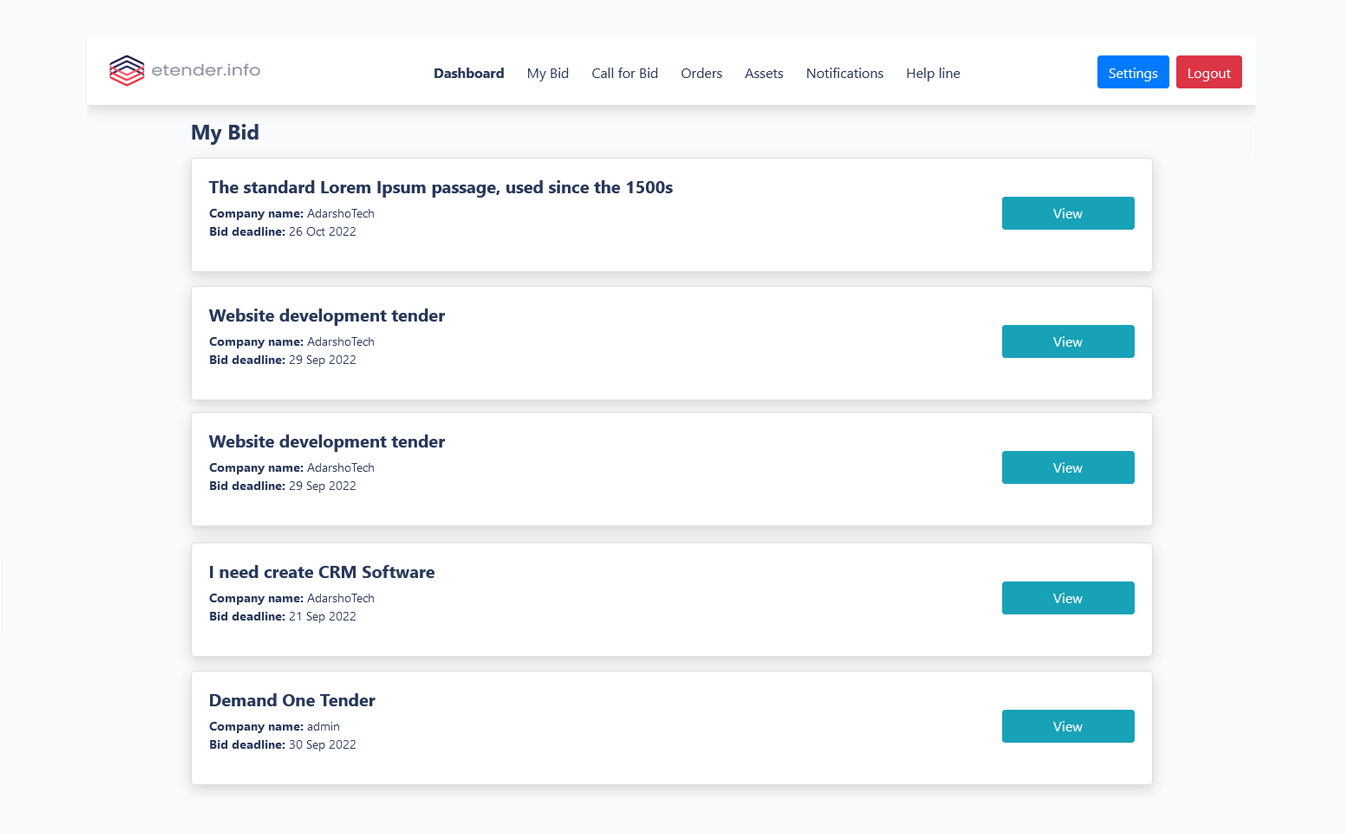 All tender bid list
You can see the list of tenders you have bid here.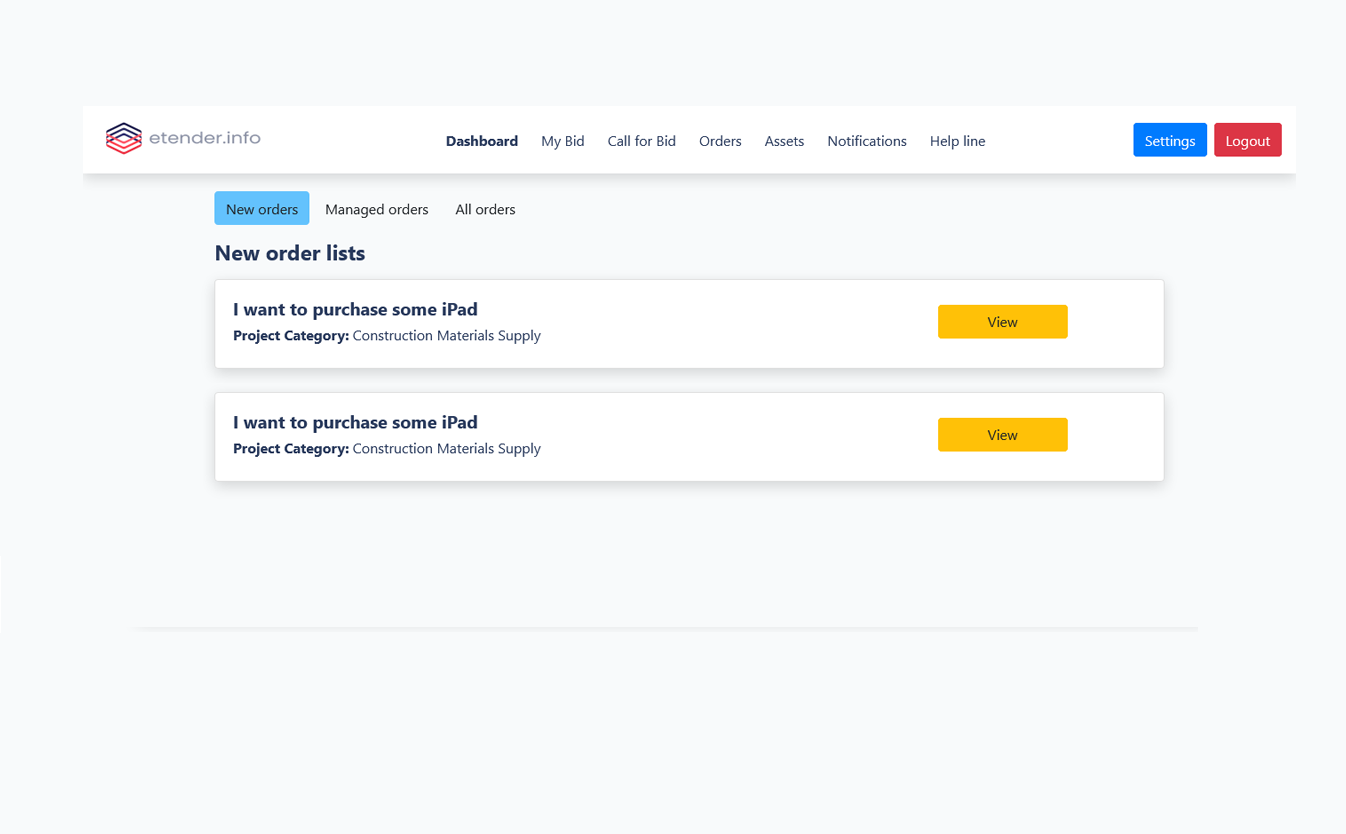 All Order lists
You can see the orders received from the issuer here.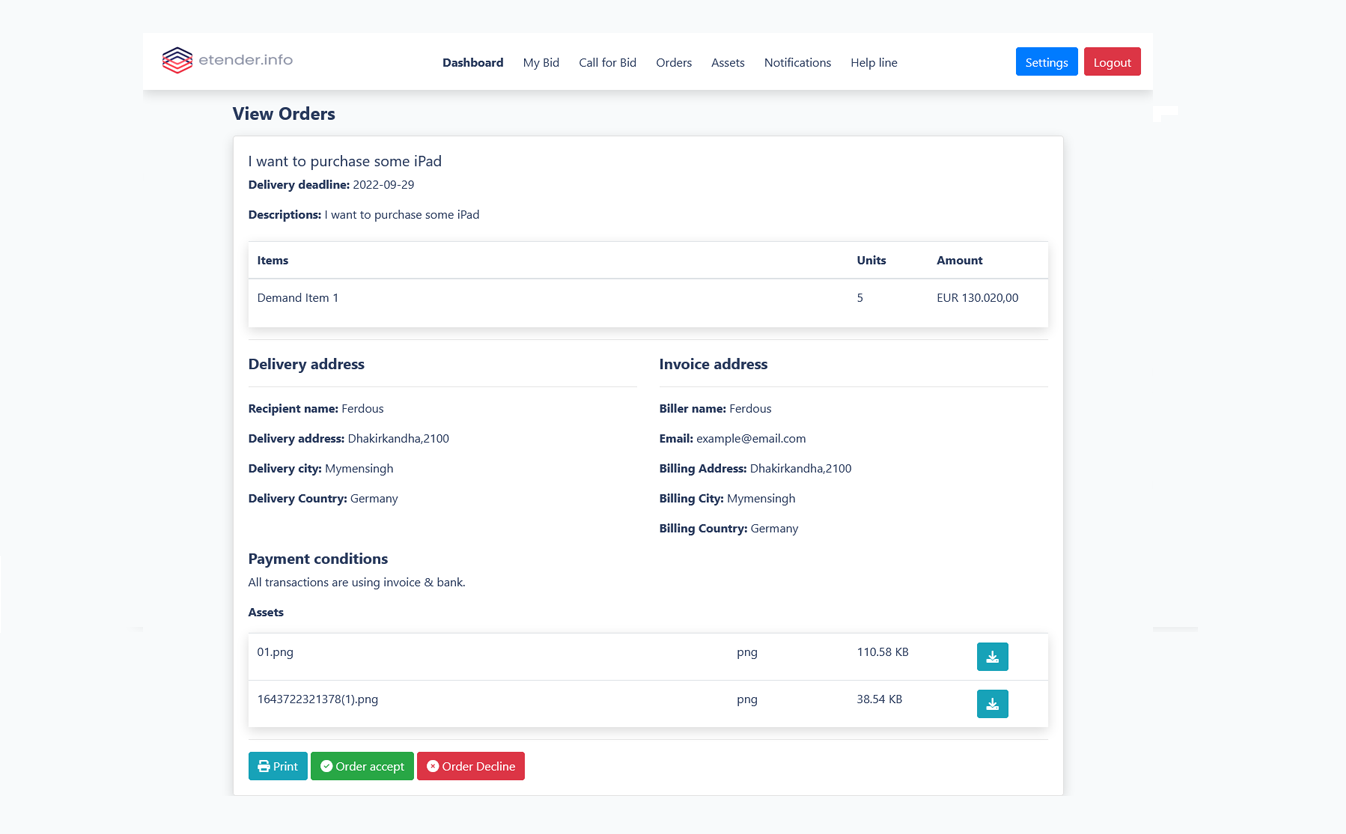 View order details
You can see the details of received orders here.